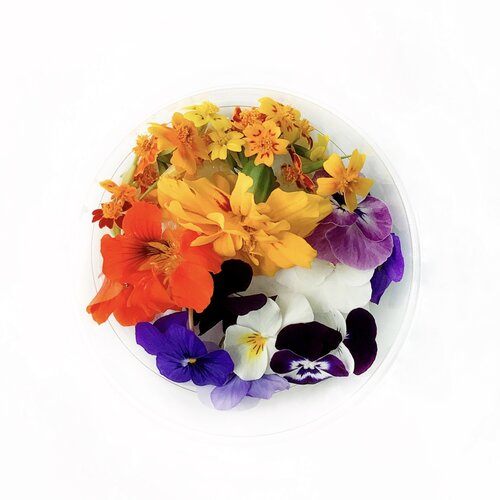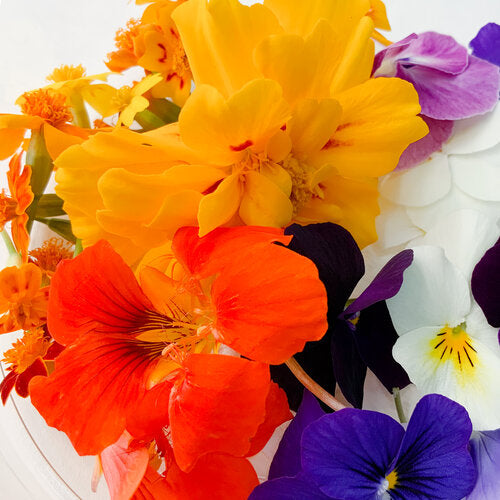 Discovery Mix - Edible Flowers
Sale price
$90.00
Regular price
Assorted edible flowers. A mix of the best flowers that we are gifted each week by our hard-working plants.
*Pictures for reference only. We cannot guarantee any particular mix of flowers. The product mix depends on the quantities available at the farm and the box you receive will not have the exact same flowers as pictured. See weekly updates for more current info. Flower mix will be a selection of Cornflower, Large Pansy, Viola, Calendula, Borage, Sweet William, Dianthus, and Torenia, or other seasonal flowers at our farm.
1 box includes 15-25 flowers, depending on the sizes and varieties available that week.
Shelf life: 3days
Discovery Mix - Edible Flowers
Sale price
$90.00
Regular price
What Our Customer's Are Saying
Absolutely love my Pink Press Safety Keychain! Stylish and functional.
The Hoodies here are super comfy and well-designed. Highly recommended!
Unique Accessories that always get compliments. Impressed with the quality.
My kids adore Pink Press! The Kids' Collection is adorable and durable.
Trendy T-Shirts with great prints. I'll be back for more!
Pink Press's seasonal items add a touch of magic to every holiday.
Why Choose Us
Fast Shipping
Speedy Shipping for an Effortless Shopping Experience
Premium Quality
Experience the Difference of Premium Quality
Support
Quick and Efficient Customer Support at Your Fingertips